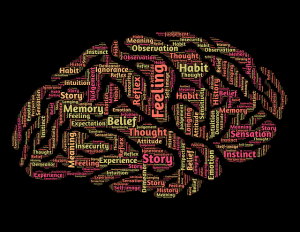 AAAI Spring Symposium Series
Science of Intelligence:
Computational Principles of Natural and Artificial Intelligence
Organized by the Center for Brains, Minds and Machines
Dates: March 27 - 29 2017
Place: Stanford University, Palo Alto, CA - room 002 History Building
Overview
---
Understanding intelligence -how we may be able to replicate intelligence in machines, and how the brain produces intelligent behavior- is one of the greatest challenges in science and technology.
There are many aspects of human intelligence which have been impossible so far to replicate in artificial intelligent systems. As a trivial example, humans need a remarkably small amount of training to learn to perform a new patter recognition task compared to state-of-the-art artificial intelligence systems
The Science of Intelligence is a new emerging field dedicated to developing a computation-based understanding of intelligence -both natural and artificial- and to establishing an engineering practice based on that understanding. This symposium is designed to bring together experts in artificial intelligence, cognitive science, and computational neuroscience to share and discuss the advances and the challenges in the scientific study of natural and artificial intelligence.
The participants are expected to discuss how intelligence works at a computational level, how intelligence is grounded in neural and silicon hardware, how it develops in early life, and how it is used for social interaction. The symposium will emphasize differences and similarities between natural and artificial intelligence, with the goal of making explicit common computational principles of natural.
Keynote Speakers
---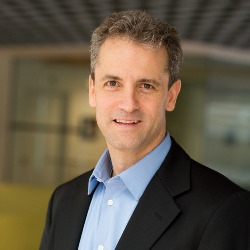 James DiCarlo
(MIT)
Li Fei-Fei
(Stanford)
Surya Ganguli
(Stanford)
Samuel Gershman
(Harvard)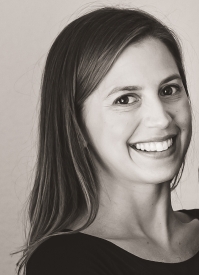 Kristen Grauman
(University of Texas at Austin)
Gabriel Kreiman
(Harvard)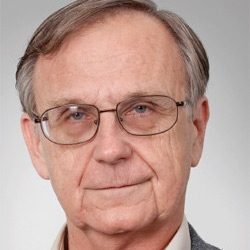 Pat Langley
(Institute for the Study of Learning and Expertise)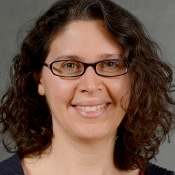 Karen Livescu
(TTI-Chicago)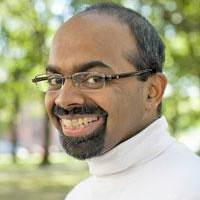 L. Mahadevan
(Harvard)
Aude Oliva
(MIT)
Pietro Perona
(Caltech)
Tomaso Poggio
(MIT)
Amnon Shashua
(Hebrew University and Mobileye)
Joshua Tenenbaum
(MIT)
Shimon Ullman
(Weizmann Institute)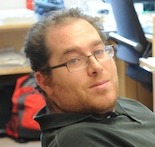 Daniel Yamins
(Stanford)
Alan Yuille
(Johns Hopkins)
Call for Participation
---
This will be a 3-day symposium consisting on keynote talks, oral and poster presentations, panel discussions and a doctoral consortium.
DEADLINE ABSTRACT SUBMISSION: October 28, 2016 at 11:59pm (UTC-12)
REGISTRATION: Registration is available at the AAAI registration website.
Students that submitted an abstract will be eligible for the doctoral consortium. Selected students will be assigned a mentor from the keynote speakers to discuss their work and future career plans.
Topics
---
The goal of the symposium is to bring together experts from neuroscience and engineering who study the computational principles of intelligence in brains and in machines. The list of the topics of interest of the symposium is multidisciplinary:
■ Cognitive science
■ Computational neuroscience
■ Probabilistic modelling and inference of behaviour
■ Computational Vision
■ Computational Linguistics
■ Machine Learning
■ Neural Networks
■ Statistical Learning Theory
■ Computer Vision
■ Speech Recognition
Schedule
---
AAAI 2017 Spring Symposium Series
Science of Intelligence: Computational Principles of Natural and Artificial Intelligence
LOCATION: room 002 History Building at Stanford University
| | | | |
| --- | --- | --- | --- |
| | | | |
| | | | |
| | | | |
| | | | |
| | | | |
| | | | |
| | | | |
| | | | |
| 5:30 pm - 6:00 pm | Break | Break | |
| | | | |
Important Dates
---
| | |
| --- | --- |
| Abstract submission deadline: | October 28, 2016 |
| Acceptace Notification to Authors: | November 29, 2016 |
| Final camera-ready abstract deadline: | January 31, 2017 |
| Registration deadline: | limited number of registrations available |
| Symposium: | March 27-29, 2017 |
Program Chairs and Organizing Committee
---
Gemma Roig

(MIT)

Xavier Boix

(MIT)

gemmar@mit.edu
xboix@mit.edu

Center for Brains, Minds and Machines

LCSL, Istituto Italiano di Tecnologia@ MIT

Massachusetts Institute of Technology

Bldg. 46-5155, 77 Massachusetts Avenue

Cambridge, MA 02139

Telf: 617-324-3684

Center for Brains, Minds and Machines

LCSL, Istituto Italiano di Tecnologia@ MIT
Massachusetts Institute of Technology
Bldg. 46-5155, 77 Massachusetts Avenue
Cambridge, MA 02139
Telf: 617-324-3684